Welcome to the INTOSAI Performance Audit Subcommittee (PAS) website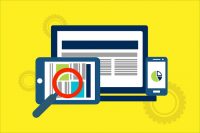 The Performance Audit Subcommittee (commonly known as "PAS") is one of four subcommittees under the umbrella of the INTOSAI Professional Standards Committee (PSC – Home). We constitute INTOSAI´s expert community on public sector performance audit and are responsible for the development and maintenance of standards and methodological guidance for performance audit in INTOSAI. You can read more about PAS´ mandate here.

Since 1 December 2016 the Auditor General of Norway, Mr Per-Kristian Foss, is chair of INTOSAI PAS. For contact information for OAG Norway and the PAS Secretariat, click here.
As of February 2020, PAS has 29 members and four observers. You will find more details about member SAIs and observers here. If you need information about individual members and their contact information, please contact PAS Secretariat.
PAS holds annual meetings, hosted by different member SAIs every year. The 12th annual meeting was in Johannesburg 9-10 April 2019, hosted by the Auditor-General of South Africa. The State Audit Office of Georgia will host the 13th annual PAS meeting in Tbilisi. This meeting was scheduled for 31 March and 1 April 2020, but has been postponed due to the escalation of the corona virus outbreak. For updates, please use link or contact PAS Secretariat.