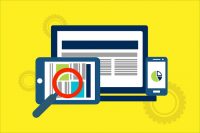 Welcome to the INTOSAI Performance Audit Subcommittee (PAS) website
The Performance Audit Subcommittee (commonly known as "PAS") is one of four subcommittees under the umbrella of the INTOSAI Professional Standards Committee (PSC – Home). We constitute the International Organisation of Supreme Audit Institution`s (INTOSAI) expert community on public sector performance audit and are responsible for the development and maintenance of standards and methodological guidance for performance audit in INTOSAI.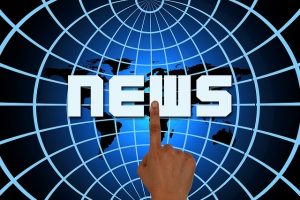 Online workshop on performance audit 23 February 2021
INTOSAI Professional Standards Committee´s (PSC) online workshop on performance auditing, which took place on 23rd February, attracted a number of dedicated participants. The session was part of a series of workshops focusing on the clarity and sufficiency of INTOSAI pronouncements under Component 1 of the Strategic Development Plan 2020-2022. The first phase of Component 1 concluded that there was a need for further analysis of the framework in order to better define, scope and plan its future development.
More information about the series of workshop sessions as part of the Component 1 review (including minutes) is to be found on the PSC website. You can read more about PAS involvement in Component 1 and more about the workshop on performance auditing (including discussion questions) here.
Recommended reading
It has come to our attention that groups of SAIs and individual SAIs are producing interesting publications that are highly relevant for performance auditors. We recommend that you have a look at some recent publications:
The use of artificial intelligence is rising fast in governments across the globe. This will inevitably become an important field also for performance auditors. An informal group of SAIs recently produced a whitepaper on "Auditing machine learning algorithms". This should be a highly useful guideline for performance auditors examining areas where machine learning or artificial intelligence is used. Four of the five SAIs involved in producing the guideline are PAS members, and the former chair of PAS, Mr Jan Roar Beckstrom, has also been personally involved. You get access to the whitepaper on: auditingalgorithms.net
The whitepaper has been developed outside of INTOSAI´s due process for pronouncements, and is as such not part of the IFPP.
We would also like to direct your attention to a fresh report from the Netherlands Court of Audit (PAS-member) on "Understanding Algorithms", available in English here: Rekenkamer_NL_understanding-algorithms
The Netherlands Court of Audit has investigated the Dutch government's use of algorithms and developed an audit framework for this, which also considers ethical aspects of algorithms. The Court of Audit recommends that more account should be taken of questions from concerned citizens about the use of algorithms.
Call for candidates to INTOSAI´s Technical Support Function
A call for new candidates to INTOSAI´s Technical Support Function (TSF) is now open until 31 March. Read more: Call for candidates – TSF
Please note that this time, it is possible to apply as a part-time member of staff. If you have any questions in relation to the TSF job profile, or would like to chat informally about any aspect of the TSF, please contact the PSC Secretariat at: psc@tcu.gov.br or eca-psc@eca.europa.eu
Update on projects
Since March 2019, PAS members United States GAO, United Kingdom NAO and PAS Secretariat have been heavily involved in the revision of the INTOSAI Development Initiative´s (IDI) Performance Audit ISSAI Implementation Handbook. Version 0 of the updated Handbook was out for public exposure from August to October 2020. In early 2021, the Performance Audit ISSAI Implementation Handbook is under final review, following the exposure process. The goal is to publish Version 1 later in the year. You can read more about the handbook and why PAS got involved, here.
Involvement of PAS members in projects and processes
In 2020, there were a number of hearings in PAS, related to different projects and INTOSAI processes. Information about hearings will always be shared via email with members and observers. If you have any questions about ongoing or past hearings, please contact PAS Secretariat.