Welcome to the INTOSAI Performance Audit Subcommittee (PAS) website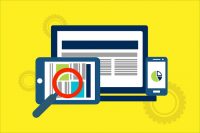 The Performance Audit Subcommittee (commonly known as "PAS") is one of four subcommittees under the umbrella of the INTOSAI Professional Standards Committee (PSC – Home). We constitute the International Organisation of Supreme Audit Institution`s (INTOSAI) expert community on public sector performance audit and are responsible for the development and maintenance of standards and methodological guidance for performance audit in INTOSAI. You can read more about PAS´ mandate here.

Since 1 December 2016 the Auditor General of Norway, Mr Per-Kristian Foss, is chair of INTOSAI PAS. For contact information for OAG Norway and the PAS Secretariat, click here.
As of February 2020, PAS has 29 members and four observers. You will find more details about member SAIs and observers here. If you need information about individual members and their contact information, please contact PAS Secretariat.
PAS holds annual meetings, hosted by different member SAIs every year. The 12th annual meeting was in Johannesburg 9-10 April 2019, hosted by the Auditor-General of South Africa. The 13th annual meeting was scheduled for 31 March and 1 April 2020 in Tbilisi, to be hosted by the State Audit Office of Georgia. Unfortunately, our meeting had to be cancelled due to the escalation of the corona virus outbreak. For updates, please use link or contact PAS Secretariat.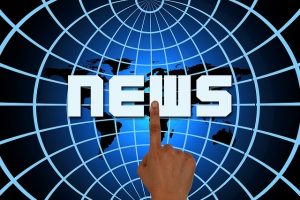 This year, PAS is contributing with significant resources in two major projects. Since March 2019, PAS members United States GAO, United Kingdom NAO and PAS Secretariat have been heavily involved in the revision of the INTOSAI Development Initiative´s (IDI) Performance Audit Implementation Handbook. Version 0 of the updated Handbook is now out for public exposure, you can read more about it here.
The second ongoing project is Project 2.6 in the Strategic Development Plan for the INTOSAI Framework of Professional Pronuncements (SDP for the IFPP) 2017-2019: "Guidance on reliance on the work of internal auditors". In this project, a survey was distributed among PAS members with the deadline 10 June 2020. We received responses from 19 out of 29 member SAIs. The project team consists of PAS members from the European Court of Auditors, SAI Qatar, SAI Austria, SAI Romania and PAS Secretariat. You can read more about the project and the survey here.
Currently (July 2020), there are a number of ongoing hearings in PAS, related to IFPP projects. Information about hearings will always be shared via email with members and observers. If you have any questions about ongoing or past hearings, contact PAS Secretariat. For more information about the IFPP, click here.